Fear Free Vet Visits? Yes, It's Possible!

The Fear-Free initiative, started by Dr. Marty Becker, has become one of the single most transformative initiatives in the history of companion animal practice, with over 18,000 veterinary professionals committed to becoming Fear Free certified.
What exactly is Fear Free? Veterinary staff use a variety of methods and tools to decrease fear and anxiety in their patients during veterinary visits. This results in happier patients, happier pet owners and happier veterinary hospital staff members.
The staff at Apache Animal hospital is in the process of becoming fear free certified.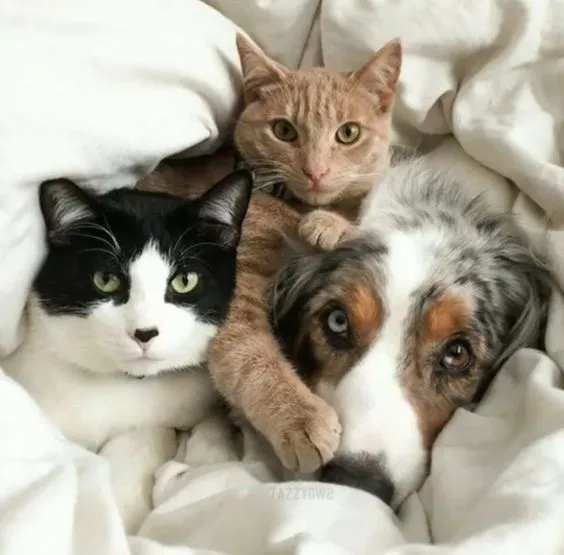 What you can do to prepare for your visit.
Hungry is good. Bring your pet hungry. Check with your veterinarian first, but as long as it's ok, either schedule your appointment right before meal time (so your pet is hungry) or only feed your pet part of their meal so they are still hungry when they arrive.
Treats, treats and more treats! Bring 50 to 100 of your pet's favorite treats but in tiny pieces. Your pet likes a variety of treats? Bring an assortment! Even your cat's canned food might do the trick. Treats should be no larger than half a pea or a single lick. You might not use all of them, but it is better to have too many than not enough.
Pet too nervous to eat treats? Bring a favorite toy (tennis ball, frisbee, squeeky toy), anything you think your pet likes enough to create a positive distraction during the visit.
Towel, shirt, blanket or bed sprayed with species-specific calming pheromones. Commercially available pheromones, such as Feliway or Adaptil, can help promote relaxation and have been shown to have a calming effect on dogs and cats during travel. When you use pheromone sprays, allow the pheromone to dry for 10-15 minutes before exposing your pet to the sprayed item. For dogs, we offer a bandana with a calming pheromone (Adaptil) that your dog can wear. Ask for one when you arrive.
Make sure your pet is acclimated to a carrier, crate or seatbelt harness and is not stressed by travel confinement.
Provide your pet with an opportunity to relieve himself prior to leaving your home and again before your go into the clinic. (refrain from this practice if your pet is required to give a urine sample at the visit that day.)
Budget plenty of time to avoid being rushed. If you are stressed, your pet will be too.
What the Apache Animal Hospital team will do to prepare for your visit.
The waiting game is over. You can expect to have a species-specific waiting area. No dogs invading your cat's private space. In fact, we have cat specific rooms where you will be escorted upon your arrival. Also, for dogs that get anxious around other dogs, we have a private entrance into an exam room , away from the lobby so they feel more relaxed.
No more sitting on slick, cold surfaces. Your pet will have a nonslip surface to stand on such as a yoga mat or a warm pheromone-infused towel.
Relaxation rules. Pheromone and aromatherapy diffusers emit calming substances into the air of the exam rooms.
Got treats? If you forget to bring treats from home, we have several options at Apache that can be offered to your pet for a happy distraction.
A little extra help? If needed, we will prescribe anti-anxiety or other calming medications or supplements to help make the car ride and the visit more enjoyable and less frightening for your pet.
Emotional rescue. Our veterinary team members will note your pet's emotional response to the visit and what treats and techniques worked best to reduce any fear, anxiety, and stress that may have been expressed. This will help to make future visits even better.
For additional information, please visit, FearFreeHappyHomes.com